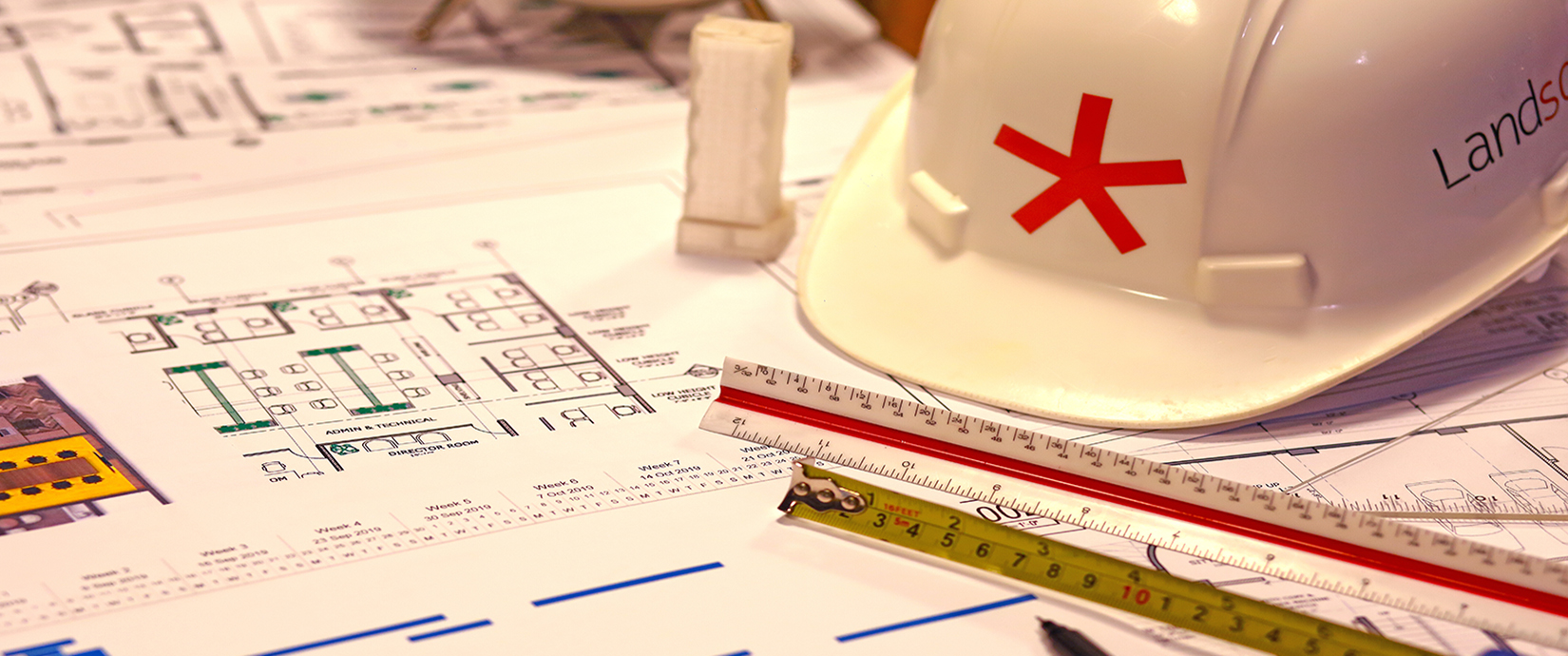 Project Management
Landscape manages construction and interior fit-outs' projects owing to design and engineering. DBOT (Design Build Operate Transfer) or Turnkey is the methodology followed at #LandscapePLC covering architectural design and layout, engineering (civil, structural, mechanical, electrical & plumbing), plot maintenance, site supervision, security and handling of materials, hiring contractors and logistics based on set timelines.
We take over the construction hassle
The idea is to offload the client from getting involved into tedious tasks such as short listing contractors, supervising and managing account of material purchase and handling, quality of work being produced in line with the scope of design, and set budgets and off course with in the decided timelines. Landscape is well equipped to protect the interest of the client during the entire life cycle of the project execution leading towards success of the project. Not only that but we also have a firm grasp over the industrious labour on ground, who are hands on with 'archi' and 'inte' working drawings of our developed plans.
Keeping a close interaction with you
#LandscapePLC works closely with the client, understanding their objectives and budget. From acquiring design brief to planning the proposal and sharing design layouts so also, timelines on Gantt Chart are produced. These timelines are set in line with a realistic time spent on design and engineering; moreover, acquiring feedback, approval and changes as deem fit. In recent past, Landscape PLC has tackled risks and controlled costs over-run at every stage of the project.
A quick overview of the 4 phases of a project:
– Prior Pre-Construction
Starting with the designing and planning, this phase will cover a thorough overview and issuance of architectural and engineering drawings along with 3D visuals by design studio & engineers. The BoQs (Bill of Quantities) will be prepared, against the approved layouts and material selection for a detailed snapshot of costs.
– Pre-Construction
Moving on to the execution preparations, at this stage timelines will be set on the Gantt Chart, Procurement list and Functional Requirements will be worked and agreed upon.
– Construction
Turning your dreams into concrete reality, you will sit back and see how we lay each building block systematically, keep in check the quantity of materials coming in, ensure efficient quality and skill management, nevertheless conduct detailed on-site monitoring throughout the tenure of your project. This comes with comprehensive reporting to the client on day to day status of development works.
– Post Construction
Making sure your space feels and looks just as you envisioned, we will conduct a result analysis in this phase against quality-control tests and Architect's visualization, before finally handing it over to you.