A team to bring your ideas to reality
Our team combines creative design flair with expert knowledge and skilful project management. By working together, we share ideas and ensure your project is always considered as a whole, not in fragments. Together, we transform the spaces we work on into visually stunning, environmentally sustainable, and comfortable places to work, live and relax.
I. Nazim
Chief Executive/Master Planner
Mr. Nazim is a business graduate from the Institute of Business Management with many engineering and architectural courses under his belt. The phenomenal local and international growth of Landscape PLC has been lead by his vision. He positively leads the team, sharing his knowledge and encouraging everyone at Landscape to 'focus and keep at it'. Whether building firm concepts for master planning, designing and/or IT, he provides a frame of support for all.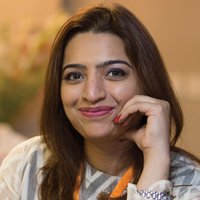 R. Nazim
Executive Projects' Director
Ms. Nazim is an MBA graduate from the Institute of Business Management; she oversees every detail of residential, commercial and corporate projects, from conception to handing over. Meticulous in her approach to provide constant back end support for all teams, she also makes sure to keep up the client's satisfaction through each phase and advancement of the project simultaneously.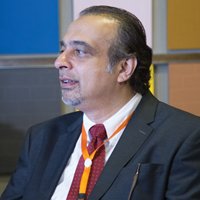 Ar. J. Khamisani
Principal Architect
Ar. Khamisani is an Architecture graduate from the Illinois Institute of Technology, Chicago. He practiced architecture in Pretoria, South Africa for five years before joining Landscape PLC. He brings an abundance of experience, including work with banks, offices, hospitals, and educational centres as well as the design of iconic buildings and high rises. He is instrumental in solving the most complex of tasks.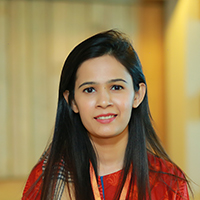 Ar. F. Sajid
Chief Architect
Ms. Sajid has a Bachelor's degree in architecture and a Master's degree in Construction Management with over seven years of experience in local and international design development and execution. Her architecture and interior design work at Landscape include mega-commercial projects, corporate offices, theme parks and bungalows to name a few. She has a firm grasp over her designs from conceptualization to the last degree of execution. In addition to keeping herself in close coordination with the engineers, her management has led her to authorize required change at all times.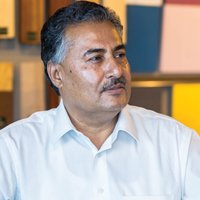 Eng. Dr. M. Abid
Senior Structure Engineer
Eng. Dr. Abid gained his PhD in St. Petersburg, Russia. His conceptual understanding is the personification of how architecture should speak for itself through concrete structures. Holding three decades of experience, his expertise is in structure drawings inclusive of framing, steel and cement ratio, and structure detail drawings. He is a vetting engineer for SBCA. He carries out structural reviews, assessing the existing structure of the building and ensuring a structure is designed to withstand the loads of a new building for life.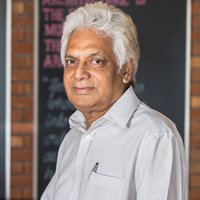 Eng. G. Qadir
Senior Civil Engineer (Plumbing Specialist)
Engr. Qadir is a graduate of NED University with over 30 years of experience. He has brought to Landscape a wealth of engineering experience with his ability to produce detailed plumbing drawings. He considers the building codes as well as sustainability to get the infrastructure of rain water ducts, manhole and sewerage in place, achieving excellent outcomes for clients.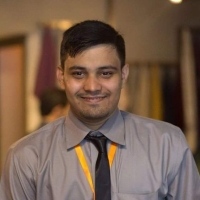 S. Hussain Siddiqi
Chief Internal Auditor
Mr. Siddiqui is an affiliate with the Association of Chartered Certified Accountants (ACCA). Working as the deputy CEO, he takes care of finance approvals and analytically deals with risk assessment. He handles the core financial audits and maintains compliance. He is a champion in what he does and works closely with the operations team to minimize the cost of projects.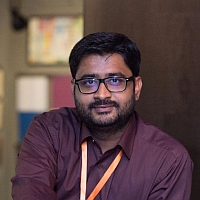 K. Shoukat
Procurement and Projects' Manager
Mr. Shoukat is available 24/7 to make way for the projects to run forward smoothly. He liaises closely with the contractors, senior management, and the rest of the team to manage every detail of the job. From running background checks on administration, overviewing of site and coordinating with vendors to statutory alliance and supports, he ensures works at site are completed on time.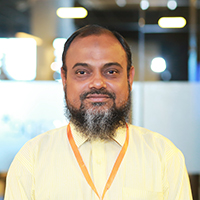 M. Zahid
Finance Manager
Mr. Zahid has been in association with and is leading the finance department of our company since its inception. His loyalty and well thought out strategies have helped in the management of our financial goals significantly. He ensures that all numbers are put in right ledger.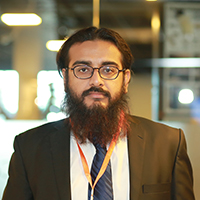 A. Sami
IT Manager
Mr. Sami is a Computer Engineer from Bahria University and has been managing our company's IT infrastructure including the maintenance of our website for over 3 years. A genius to troubleshoot and support to heavy duty softwares running in house – he is hosting a number of IT tasks.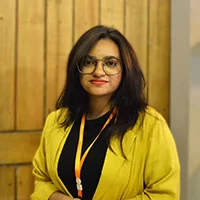 Ar. S. Khan
Project Architect
Ar. S. Khan has around 4 years' experience in the field of core architecture and interior design. She graduated from the University of Karachi with a distinction, and deals with projects of all scales and genres. She also possesses skills in designing, expertise in drawing development and strategies for supervision and monitoring.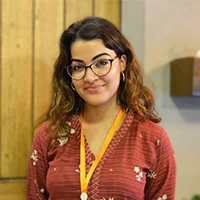 Ar. M. Ali
Project Architect
With a persuasive academic background, Ar. M. Ali has a vivid role to play in the studio with regards to both architecture and interiors.
Her undergraduate degree is a BA (Hons) in Interior Design Environment Architectures from Ravensbourne; while she also holds a Master's degree in Architecture from Australia. She offers an understanding of various design genres alongside a knack for research, pre-design and planning.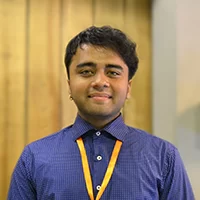 Ar. D. M. D'Cruz
Trainee Architect
Arch. D.M. D'Cruz holds a Bachelor of Architecture's degree from Bilkent University, Turkey. For a fresh graduate who joined the company recently, Arch. D'Cruz has paved his way to be a significant member of the studio. With his keen inclination towards learning and a grasp on softwares, he has already managed to be part of the most major of ongoing projects.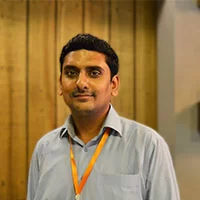 Engr. F. Nasim
Civil Engineer
Majoring in Civil Engineering from Sir Syed University, Engr. F. Nasim offers over 4 years' experience in the field of Quantity Surveying as well. His on-site knowledge and receptiveness towards organizational details makes him a core part of Landscape's engineering team.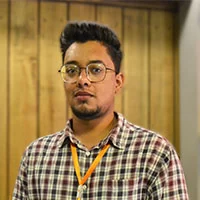 Engr. M. Touheed
Electrical Engineer
Engr. M. Touheed has a Bachelor's degree in Electrical Engineering from Indus University. His consistent pro-activeness at work paired with a thorough knowledge of MEP and Plumbing enable him to take a more cohesive approach towards his projects and tasks at hand.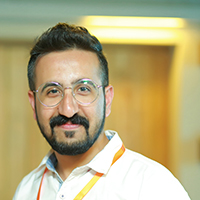 R. Khan
3D Artist and Animator
Mr. Khan holds a degree in Science from the University of Sindh and has completed several courses in 3D development and graphic designing.  He develops high quality and cutting edge 3D views, which he ensures meet the project requirements and are up to the Architect's imagination. This then helps provide a visual representation of the designers' concept for understanding of client and on-ground team.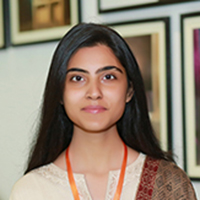 S. Mukhtar
Marketing Executive
Ms. Mukhtar is a Literature major from the University of Karachi. With her grasp of powerful words, she develops Marketing content for all our handles. She also possesses knowledge of web authoring and has been a major contribution to the online infrastructure. She also conducts research on topics that are relevant to trending design and needful architecture in order to prepare research articles.