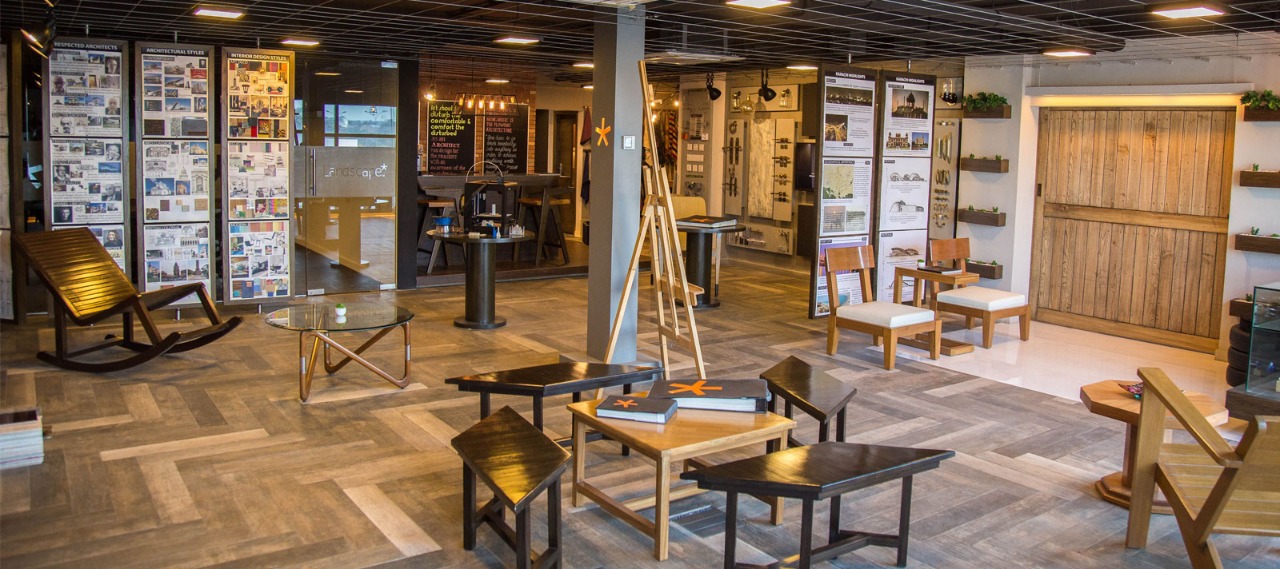 Materials
Our pioneering design concepts become a reality with our use of the latest building materials. We source the best solutions available to enhance and help future-proof your project.
An important element of design
Our skilful choice of materials also plays a vital role in bringing a design to life. These are often the areas of the building that you will come into most direct contact with. And it's vital that they are as carefully considered as the rest of the design.
Function and form
As well as looking and feeling great, we source superior materials that are functional for your space. Floor coverings may be selected for their hardwearing capability. Wall coverings can double up as effective sound insulation. While suitable ceiling elements are chosen to conceal the conduits and to enhance the aesthetics.
Environmentally sustainable
The choice of materials can also have a considerable impact on the sustainability of a project. When specifying materials, we consider the environmental impact as well as future energy savings and efficiency.
Delivering a sense of luxury
Not every material we use in our designs is cutting edge. Stone, wood, brass, metal and marble impart a sense of natural grandeur and luxury to residential and commercial properties.
See how we use contemporary and traditional materials to deliver striking and functional results. For inspiration, take a look at our Design Gallery or get in touch at info@landscape.com.pk