Today's outstanding employees not only demand a higher salary package but also a workspace that stimulates creativity, communication, collaboration, and an unstressed environment.Smart companies realize that workspace is a business tool. A third of one's life is spent at work. Color, furniture, orientation, décor; feng shui can immensely affect one's mood. Lately large scale firms have started taking their office design concepts seriously to increase productivity and concentration and create a space where employees can perform and function at their best.
The interiors of a corporate office must not only offer a unique look but should also create an engaging space for optimum employee performance. Here is a guideline for a well-designed and employee comfort focused workspace.
1. Flexibility
Flexibility in workspace is now a part of design concept. Flexible work environment opposes a traditional office plan with fixed and unchangeable furniture and other elements. Workspace flexibility is the effortless movement and adaptability of furniture (preferable with wheels for easy movement).This boosts collaboration and connection between the employees and speeds up work flow. Flexibility is interconnected with other aspect of design, such as open floor plan, bringing more light into the space, interactive meeting rooms, ergonomic workstations etc.
Google's Flexible Workspace
(Video opens in new window)
• Open Office Area:
The Open Office Plan is the answer to many of the problems of the traditional cubicles and private offices. Open seating arrangement is an organization without any separation like cubicle. Instead, it consists of a long shared table having separate workstations for each employee providing better communication and connection.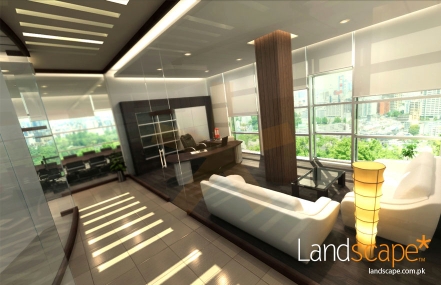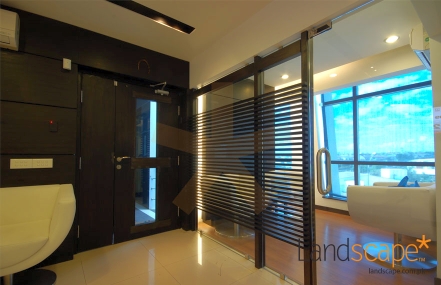 The classic open office plan
• Quiet and Private Areas
Having an open office area leads to the requirement of a quiet space for more focused work. This sort of set-up may vary, ranging from small sound-proof cubicles/rooms to confined armchairs. These rooms are functional for two person meetings, private client meetings or calls, and also serve as temporary office space for employees deployed from another branch.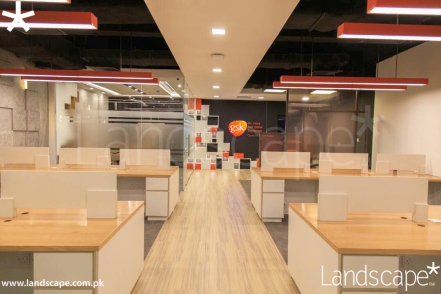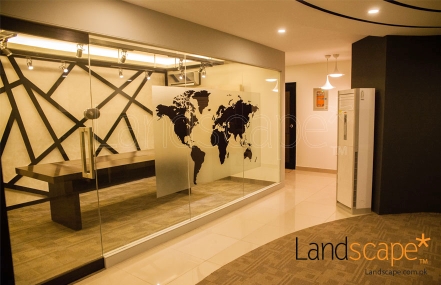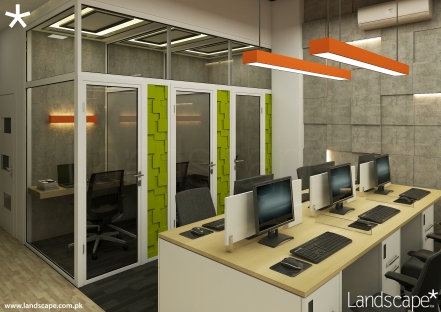 Transparent and interactive meeting rooms and quiet areas for private work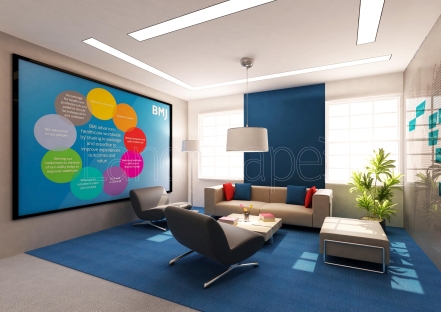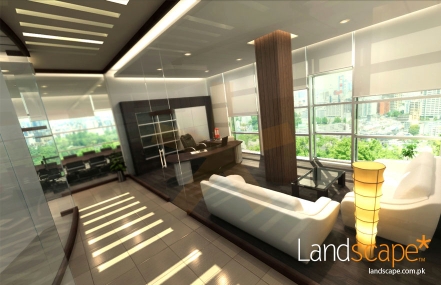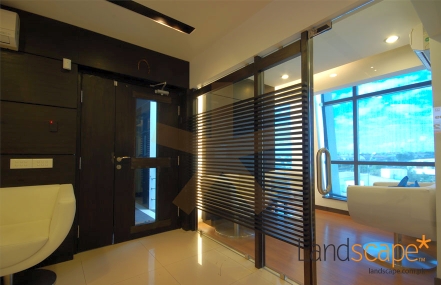 Lounge/Breakout Areas
2. Lighting and Nature
Natural daylight is considered healthier than artificial light; its absence can have a measureable negative impact on mood and work productivity in the confines of an office. Using glass walls and doors brings more light into the office space. In temperate and tropical climates, windows can be shielded with traditional stone or wood latticework such as the middle-eastern mashrabiya' screens to reduce glare and thermal gains. Natural lighting brings obvious economic benefits in the form of reduced electricity bills. Considerable savings can be made if businesses utilize natural light and decrease the consumption of artificial light.
Indoor plants play an important role in interior design, as they help purify the air from toxic compounds that are otherwise harmful to human health. Studies by experts in the fields of social and organizational psychology have revealed that simply adding potted plants to a previously barren workplace may increase the productivity of office workers by up to 15%.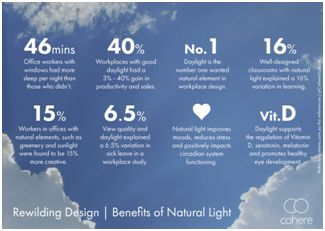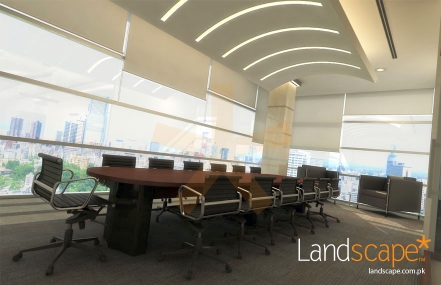 Naturally lit offices are better for employee well-being and also save on energy bills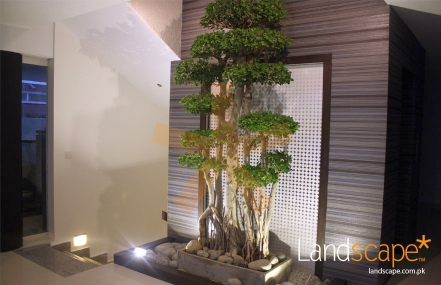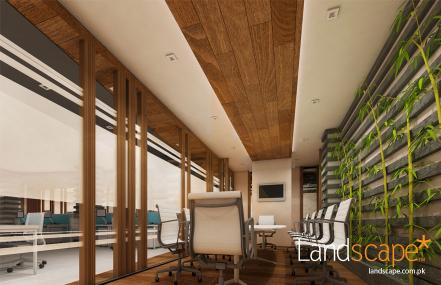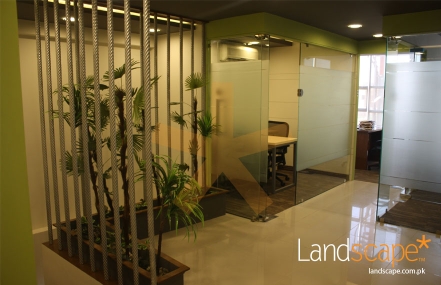 Plantation:Indoor plants play an important role in interior design, as they help purify the air from toxic compounds that are otherwise harmful to human health.
3. Natural Materials
Products that are less processed are better for you and the environment. Building materials that have been harvested from the earth are extremely durable. Renewable materials such as wood have greater reusability than concrete and also serves as an effective carbon sink.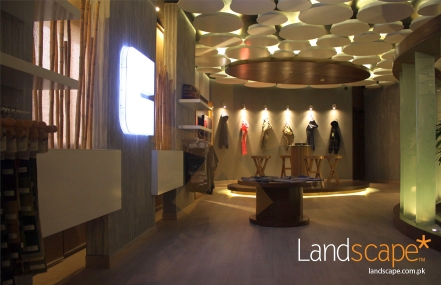 Wood panelling on the floor, walls & the ceiling at a Denim Fashion House.
4. Industrial Office Design
This includes design elements such as:
Exposed ceiling air ducts, pipes, beams, and brick walls along the outside of the office space
Absence of interior walls with high ceilings and large windows
Exposed concrete pillars along concrete flooring and semi carpeted space
Overhanging light fixtures with exposed light bulbs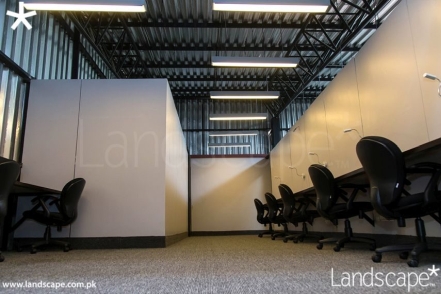 Designing an environment filled with physical and mental comfort is a powerfully effective motivation factor for today's employee and it also enhances a company's reputation.