Landscape conducted a preliminary design study for Clifton and Defence areas, to make them Karachi's revitalized city spaces. The study recommended enhanced street design through landscaping solutions with emphasis on pedestrian rights. Design solutions included introduction of shared open spaces in public areas such as Abdullah Shah Ghazi's Mausoleum and McDonalds at Seaview with plantations of local species, public seating and unique facade designs.
Scramble pedestrian crossing is recommended for the Submarine Chowk to allow pedestrian crossing along with traffic management. A sustainable design solution is proposed for the site which includes incorporating waste recycling system, solar street lighting and improved signage that promotes civic sense and environment. Formation of a Green school is also recommended to promote world-class research on how to implement sustainable urban lifestyles in Karachi.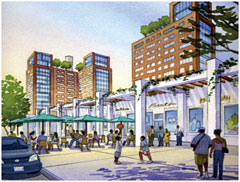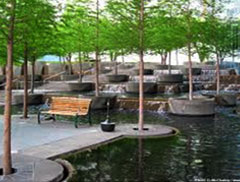 Shared open spaces are introduced to promote mixed use.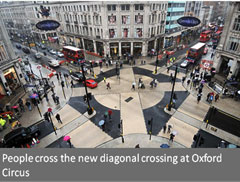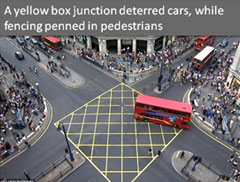 Scramble Pedestrian Crossing is recommended for Submarine chowk (AKA Punjab Chowrangi)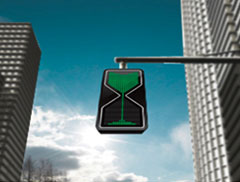 Improved signal lights